Positions available: PhD Student Position (1)   Master Student Position (1)   MTA/BTA Technician (1)
We are always searching for excellent and highly motivated people to join the team for bachelor, master, doctoral or postdoc work. We welcome informal enquiries at any time. Applications should include a cover letter, CV and copies of the most important certificates sent by e-mail.
PhD Student Position
Patient Specific iPS Cells for Studying Leukemia
RWTH Aachen University Medical School
We invite applications of highly motivated individuals for a PhD student position on disease modelling of leukemia with patient specific induced pluripotent stem cells (iPS cells). The project is embedded in the research consortium "Mesenchymal Interactions and Fibrogenic Signalling in Cancer Development: Molecular Mechanisms in Solid and Hematologic Neoplasma" funded by the Interdisciplinary Center for Clinical Research (IZKF) Aachen.
The successful applicant will work in an international team and apply state-of-the-art and advanced techniques of cellular reprogramming and induction of pluripotency in human cells, genome editing by CRISPR/Cas, stem cell specification and differentiation. Working language is English.
Qualifications and experience: The successful applicant should have experience in standard techniques of cell biology, tissue culture and molecular cloning. Willingness for teamwork and the ability to work independently are required.
Salary is according to TV-L scale depending on qualification. The position is available for 3 years starting in January 2018. We particularly welcome and encourage applications from women, disabled people and ethnic minority groups, recognizing they are underrepresented across RWTH Aachen University. The principles of fair and open competition apply and appointments will be made on merit.
The Institute for Biomedical Engineering, Department of Cell Biology, RWTH Aachen University Medical School and Helmholtz Institute for Biomedical Engineering, RWTH Aachen University study genetic programs that determine cell identity and developmental potential, with a focus on (i) hematopoietic stem cells and their differentiated progeny, and (ii) stem cell reprogramming and induction of pluripotency. For further information please see www.molcell.de.
Applications including full CV and contact information of 2 referees should be sent by e-mail to This email address is being protected from spambots. You need JavaScript enabled to view it. until November 15, 2017.
For questions please contact Martin Zenke, PhD, Professor of Cell Biology, Chairman, Director, This email address is being protected from spambots. You need JavaScript enabled to view it., Institute for Biomedical Engineering, Department of Cell Biology
RWTH Aachen University Medical School, Pauwelsstrasse 30, 52074 Aachen, Germany
Helmholtz Institute for Biomedical Engineering, Pauwelsstrasse 20, 52074 Aachen, Germany
We are looking forward to your application!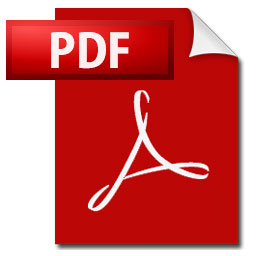 Download as PDF
Master Student Position
We seek students with a genuine interest in laboratory work. Interest in working with cellular systems, classical immunohistological techniques and light microscopy analysis of cytoskeletal and signalling proteins is required.  Ideally, before beginning of the master thesis, specific training [8 weeks; valid as research internship (Forschungspraktikum)] on cell culture techniques, biochemistry and microscopy/imaging methods for acquisition of basic experimental knowledge and insight into the laboratory routine should be completed.
We offer individual projects with emphasis on molecular and cellular basis of actin cytoskeleton dynamics, cell adhesion and motility and interaction of cells with biomaterials (1-5).  The official language of our Institute is English.  The application should include cover letter, C.V. and exam certificates.  For application please contact:
Dr. Antonio Sechi
Universitätsklinikum, RWTH Aachen
Institut für Biomedizinische Technologie - Zellbiologie
E-Mail: This email address is being protected from spambots. You need JavaScript enabled to view it.
Web pages:
http://www.molcell.rwth-aachen.de/index.php/research/75-regulation-of-actin-cytoskeleton-dynamics
http://www.molcell.rwth-aachen.de/index.php/research/97-tirf-frap-imaging-system
References:
1.      Paschoalin, R.T., Traldi, B., Aydin, G., Oliveira, J.E., Rütten, S., Mattoso, L.H.C., Zenke, M. and Sechi, A. (2017).  Solution Blow Spinning Fibres: New Immunologically Inert Substrates for the Analysis of Cell Adhesion and Motility. Acta Biomaterialia, 51: 161-174.
2.      Sechi, A, Freitas, J, Wünnemann, P, Töpel, A, Paschoalin, RT, Ullmann, S, Schröder, R, Aydin, G, Rütten, S, Böker, A, Zenke, M and Pich, A. (2016). Surface-grafted nanogel arrays direct cell adhesion and motility.  Advanced Materials Interfaces, in press.
3.      Gamper I, Fleck D, Barlin M, Spehr M, El Sayad S, Kleine H, Maxeiner S, Schalla C, Aydin G, Hoss M, Litchfield DW, Lüscher B, Zenke M and Sechi, A.* (2016). GAR22b regulates cell migration, sperm motility and axoneme structure. Mol. Biol. Cell. 27: 277-294
4.      Maxeiner, S., Shi, N., Schalla, C., Aydin, G., Hoss, M., Vogel, S., Zenke, M. and Sechi, A.S. (2015). Crucial role for the LSP1-myosin1e bi-molecular complex in the regulation of Fcg receptor-driven phagocytosis. Mol. Biol. Cell. 26: 1652-1664.
5.      Shokouhi, B., Coban, C., Hasirci, V., Aydin, E., Dhanasingh, A., Shi, N., Koyama, S., Akira, S., Zenke, M. and Sechi, A.S. (2010). The role of multiple Toll-like receptor signalling cascades on interactions between biomedical polymers and dendritic cells.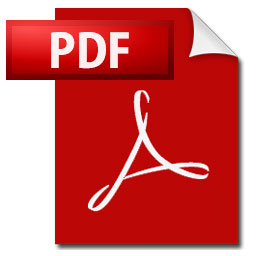 Download as PDF
MTA/BTA/Biologielaborant (m/w)
Anbieter
Institut für Biomedizinische Technologien – Zellbiologie, Universitätsklinikum RWTH Aachen und Helmholtz Institut für Biomedizinische Technik, RWTH Aachen
Unser Profil
Forschungsschwerpunkt unseres Institutes sind Stammzellen (hämatopoetische Stammzellen, induzierte pluripotente Stammzellen) und deren Differenzierung. Das besondere Interesse dient der Identifizierung von Genen und Bedingungen, die für die Determinierung von Stammzellen und für funktionelle Eigenschaften differenzierter Zellen eine entscheidende Rolle spielen. Dies beinhaltet auch molekulare Mechanismen der Zell-Zell-Interaktion und der Zellmigration. Weitere Informationen finden Sie unter http://www.molcell.rwth-aachen.de. 
Ihr Profil
Erfahrungen in der Zellkultur und Grundkenntnisse von molekularbiologischen und biochemischen Methoden. Kenntnisse in Durchflusszytometrie (FACS) sind wünschenswert. Ein hohes Maß an Eigenverantwortlichkeit und die Bereitschaft zum Erlernen neuer Techniken werden vorausgesetzt. Wir sind ein internationales Team und ein hohes Maß an Kommunikationsfähigkeit und gute Englischkenntnisse in Wort und Schrift sind erforderlich.
Ihre Aufgaben
Ihre Tätigkeit umfasst die Zellkultur von primären Zellen und Zelllinien, molekular- und zellbiologische sowie biochemische Arbeiten, und die Unterstützung bei der allgemeinen Labororganisation.
Unser Angebot
Die Stelle ist zum 1. Januar 2018 mit der vollen tariflich vereinbarten Arbeitszeit (zzt. 38,5 Std./W.) neu zu besetzen. Die Stelle ist zunächst befristet auf zwei Jahre; eine Verlängerung wird angestrebt.
Wir bieten eine anspruchsvolle und abwechslungsreiche Tätigkeit, die Mitarbeit in einem internationalen und kollegialen Team mit einem breiten Methodenspektrum und aktuellen wissenschaftlichen Fragestellungen. Eine leistungsgerechte Vergütung erfolgt nach den Bestimmungen des TV-L, zzgl. der attraktiven Leistungen des öffentlichen Dienstes.

Frauen und Männer haben gleiche Berufschancen. Schwerbehinderte werden bei gleicher Eignung vorrangig berücksichtigt.
Ihre Bewerbung schicken Sie bitte bis zum 15.12.2017 per Email an: Eveline Mierau, Institut für Biomedizinische Technologien – Zellbiologie, Uniklinik RWTH Aachen, Pauwelsstraße 30, 52074 Aachen (email: This email address is being protected from spambots. You need JavaScript enabled to view it.). Die Bewerbung kann in deutscher oder englischer Sprache erfolgen. Für Rückfragen stehen wir Ihnen unter 0241-80 80759 gerne zur Verfügung.
Wir freuen uns auf Ihre Bewerbung.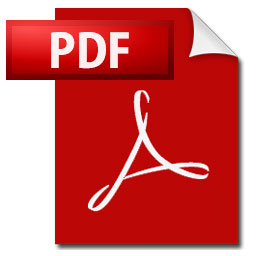 Download as PDF